This Week In Crypto
Crypto summarized since 2018
This Week In Crypto (CW40)
Welcome to another edition of our weekly newsletter, where we bring you the latest updates and insights from the world of cryptocurrencies.
As always, we have scoured the internet and our sources to provide you with a brief outlook for the upcoming week and a quick recap of the most noteworthy events from last week.
What a crazy start into the new week and #Uptober! Bitcoin surged in the last hours from $27,000 to $28,500. I summarized the reasons for all CryptoExplorer Pro members.
But this week is far from over! Here's a comprehensive look at what to anticipate, complemented by my insights to equip you with a nuanced perspective for informed decision-making.
📈 ETH Futures ETF Trading – Tuesday
This week kicks off with a bang as Valkyrie Investments pioneers the launch of the first Ethereum futures ETF on the NYSE. This watershed moment is not just a celebration for Ethereum enthusiasts but a gateway for a broader spectrum of investors.
My Take:
I view this as a significant leap forward. It combines the credibility and accessibility of traditional financial markets with the innovative spirit of crypto, potentially driving increased adoption and investment in Ethereum. Bullish!
⚖️ SEC's Anticipated Response – Ongoing
The narrative surrounding the approval of a spot Bitcoin ETF continues, with the SEC now facing intensified pressure following a compelling appeal from members of Congress. This development is stirring conversations and could potentially reshape the regulatory landscape.
My Take:
I'm maintaining a stance of cautious optimism. The intersection of legislative advocacy and regulatory action could catalyze a breakthrough, ushering in enhanced transparency and security in Bitcoin trading. We're treading waters of potential significant change.
🌍 OPEC Meeting – Wednesday
The global gaze will shift midweek to the OPEC meeting. Amid calls for increased production to alleviate escalating oil prices, the decisions made here will reverberate across the international economic terrain, with potential spillover effects on the crypto domain.
My Take:
While not directly related to crypto, the outcomes of this meeting are integral to the traditional markets which are connected to the crypto markets.
📊 September Jobs Report – Friday
Rounding off the week, the U.S. September jobs report will emerge as a key indicator of economic health. With an expected addition of 250,000 jobs, investor sentiments are hanging in the balance, awaiting cues that could influence market dynamics.
My Take:
A robust report could invigorate market confidence, propelling positive ripples across various asset classes, including crypto. Still the impact should be very low.
That's a wrap for this week's crypto rendezvous! Remember, the world of crypto never sleeps, and neither do we. Stay curious, stay enthusiastic, and keep riding those crypto waves. 🌊
Last Week's Headlines
In case you missed it, here's a quick recap of the most interesting events from last week. Join our free Telegram server to get daily summaries like this.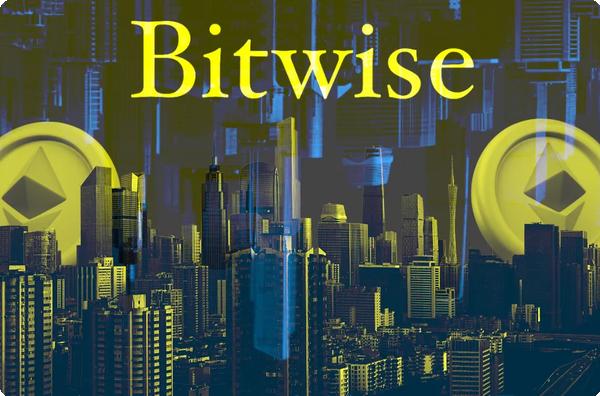 Bitwise Announces Ethereum ETF Launch on October 2
Bitwise Asset Management has announced that trading for two Ether futures ETFs will commence on October 2, 2023. This move will enable investors to access Chicago Mercantile Exchange Ether futures within the widely embraced and regulated ETF framework.
That's it for this week.
As always, stay curious, stay informed, and stay invested.
Wish you all a good start into the week!
Cheers,
Co-Founder CryptoExplorer
Disclaimer: This newsletter is for educational purposes only and does not constitute financial advice or an offer to buy or sell assets. You must exercise caution and conduct your research before making any financial decisions.
Gallmeyergasse 18/4/3, Vienna
Austria
You received this email because you signed up for our newsleer. If you have not signed up, please unsubscribe.
Unsubscribe