This Week In Crypto
Crypto summarized since 2018
This Week In Crypto (CW44)
Welcome to another edition of our weekly newsletter, where we bring you the latest updates and insights from the world of cryptocurrencies.
As always, we have scoured the internet and our sources to provide you with a brief outlook for the upcoming week and a quick recap of the most noteworthy events from last week.
🔇 Silent Week Ahead
Last week I made a prediction of some serious market activity. However, as we gear up for the next seven days, the crypto event radar appears quieter. That said, a lull doesn't necessarily translate to inactivity, so let's remain vigilant and alert!
💡 A Mindset Shift
Recent data is revealing an intriguing pattern. Smart money has reached an All-Time High (ATH) in holding positions, while, paradoxically, dumb money holdings have plunged to an All-Time Low (ATL). This could be a precursor to a dynamic shift in market momentum over the coming months. A vital cue for those strategizing their next move.
🏦 FOMC Conference
Come November 1st, 2023, all eyes will be fixed on the Federal Open Market Committee (FOMC) conference. Though the consensus is that the federal funds rate will be maintained between 5.25%-5.50%, the real intrigue lies in the hints about future rate movements. The devil, as they say, is in the details, and every word will be scrutinized for potential market impact.
🌍 Central Bank Updates
🇯🇵 Bank of Japan's Outlook: Scheduled for Tuesday, November 1st. Experts widely anticipate the BOJ to persist with its ultra-loose monetary policy. The central bank aims to invigorate inflation and economic growth, having kept short-term rates at -0.1% and the 10-year government bond yield close to zero.
🇬🇧 Bank of England's Decision: Coming up on Thursday, November 2nd. As inflation touches a staggering 40-year peak, the BoE is likely to implement its eighth consecutive rate hike, pushing the interest rate to 3%.
That's a wrap for this week's crypto rendezvous! Remember, the world of crypto never sleeps, and neither do we. Stay curious, stay enthusiastic, and keep riding those crypto waves. 🌊
Last Week's Headlines
In case you missed it, here's a quick recap of the most interesting events from last week. Join our free Telegram server to get daily summaries like this.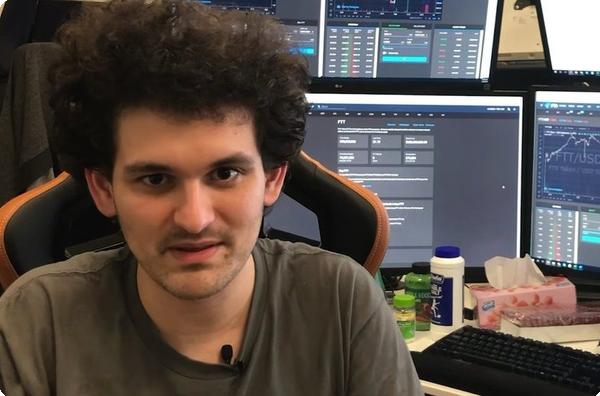 Sam Bankman-Fried takes the stand on FTX's collapse
Sam Bankman-Fried, former CEO of FTX, testified in his criminal trial on October 30, 2023. He denied any wrongdoing and blamed the collapse of FTX on a combination of factors, including the Terra ecosystem collapse and a failure of the company's risk engine.
That's it for this week.
As always, stay curious, stay informed, and stay invested.
Wish you all a good start into the week!
Cheers,
Co-Founder CryptoExplorer
Disclaimer: This newsletter is for educational purposes only and does not constitute financial advice or an offer to buy or sell assets. You must exercise caution and conduct your research before making any financial decisions.
Gallmeyergasse 18/4/3, Vienna
Austria
You received this email because you signed up for our newsleer. If you have not signed up, please unsubscribe.
Unsubscribe